Meet executives David Sussman & Brent Kahlen
Valcor's team of consultants, advisors and support personnel consist of experienced CPAs, attorneys, banking and financial service professionals. The company's executives provide initial training, ongoing support, strategy and analysis for all Valcor consultants.
David Sussman
Founder & CEO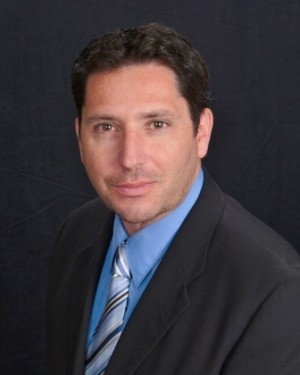 Since 1994, David Sussman has grown Valcor from a small boutique firm to a worldwide network with 100 consultant offices in the United States, Canada and the United Kingdom. A respected expert, advocate and thought-leader for small and medium businesses, David Sussman oversees Valcor's team of consultants and advisors as they assist their business clients with business restructuring, debt mediation and capital acquisition. He is also a principal trainer for the Valcor Consultant Program and has successfully helped hundreds of Licensees build successful businesses helping entrepreneurs, small business owners and midsize companies throughout North America.
David also handles complex corporate workouts and capital acquisition projects while driving strategy and new ventures for the company. Most notably, David launched and sold (in 2000) the well-received DebtAuction program, which quickly amassed over $1 billion in non-performing debt portfolios. He employed directors and advisors from Fortune 500 corporations such as Goldman Sachs and PriceWaterhouse Coopers and landed clients from Wall Street Investment Houses including Citi, BearStearns, Sprint, Goldman Sachs and PriceWaterhouseCoopers.  
As a leading influencer in the SMB community, David does speaking engagements for many business groups. He frequently serves as a panelist for the SBA, SCORE and Executive Associations. He's also been interviewed on major television news shows (including Fox Business Network and CNN/Money) and prestigious newspapers and magazines including the Los Angeles Times, The Washington Post, Entrepreneur Magazine and others. He also hosts the "SMB Roundtable," a radio show with a worldwide audience. He interviews outstanding leaders and policymakers about timely issues the small and medium business communities are facing.
Born and raised in London, England, David has a Masters of Arts in Business & Organizational Management and Bachelor of Arts in Psychology. When not working, David spends time with his two sons, enjoys hiking/mountaineering and playing piano.
Brent Kahlen
Executive Director

For over 30 years, Brent Kahlen has taught contract negotiation, creditor communication, conflict resolution and business restructuring. His career began in the 1970s as he became deeply involved in multiple sectors of the financial services industry while working with various banks and lending institutions.
As a wave of bank consolidations hit in the early 1980s, Mr. Kahlen gained notoriety by providing workout solutions for small businesses. His extensive work with national, regional and state banks include Bank of America, Chase, Wachovia, Wells Fargo, Union, Barclays, MBNA, Citibank, American Express & PNC. With unparalleled experience within the restructuring industry, Mr. Kahlen has personally handled and overseen work with thousands of business clients acting as a Power of Attorney, resulting in successful workouts with creditors. Within the Valcor Licensee network alone, clients have benefited from these services, leading to tens of millions of dollars in savings.
A valuable member of the Valcor team, Mr. Kahlen is fully occupied working in the small business and corporate restructuring field. This includes the identification, selection, qualification and contracting of business owners to act as their representative with business creditors, law firms and banks while performing  restructuring, turnarounds and capital acquisition.
Since joining Valcor in 1994, Mr. Kahlen has conducted numerous seminars, taught and lectured extensively. He also works directly with Valcor CEO David Sussman in overseeing Valcor's caseloads and the Licensee support systems.