Make or Break: How to Find the Best Employees for Your Business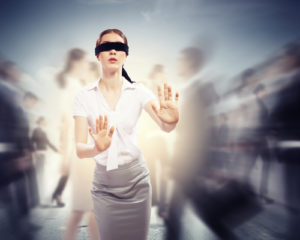 Ask any established and successful business or brand, and they will tell you that finding the right employees starts with attracting great talent. In other words, you can't find great employees if you aren't fishing in the right pond. So how do you find the right employees? Here are four tips to help you get started.
Know What You Need
The first step is to figure out what role your new employees will be filling. What do you need them to do and what qualifications do they need? Unless you know what you are looking for, you aren't going to find what you need. Once you have figured out what you need, create your job posting around that. This will help applicants see what will be required of them and help weed out those who wouldn't be a good choice.
Get a Variety of Applicants
Finding good talent involves far more than just putting out some posts on various job seeker websites and waiting for applicants to come to you. You need to publicize to the right groups of people. You can even approach people that you think would be a good fit. Try advertising your job opening in networks that fit your requirements. If the position is an entry-level position, you can contact universities about posting your job on their job boards. The more people you can attract, the better your selection will be.
Run a Background Check
Anyone can create a stellar resume and even interview well, but what's on paper can always be more fiction than fact. You should always check verifications and references at the very least and possibly even do a more thorough background check. You're not looking for someone with an immaculate record – we all have blemishes – but you are looking for someone who has represented themselves honestly.
Test Them Out
It can be easy to make a snap judgment about someone based on their qualifications and how they answer your questions, but that doesn't always tell the whole story. Someone may appear to be perfect, but they may not fit well. If possible, ask the candidates to demonstrate the skills that you require. You can't require them to work without pay, but you can ask them to show or describe to you how they would accomplish something.
Making sure that you get the best possible employees is one of the best things that you can do to make sure that your business can continue to grow and be successful. These steps will make it even easier to find the best people possible.
Topics: Small Business, , Employees, Employment, Hiring, Small business