OnDeck Line of Credit vs. Business Credit Card: Which is the Better Option for Your Small Business?

on July 24, 2015 | posted in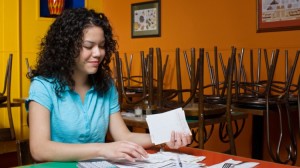 When you need a quick cash infusion — say, to meet payroll or buy inventory for your small business — a traditional business loan isn't the only, or even the best, option. A line of credit will often provide the money you need as well as flexibility. Instead of an upfront lump sum that you repay monthly, you can dip into a line of credit as needed.
Here's a closer look at two options for small-business owners who need working capital: OnDeck's line of credit and business credit cards. OnDeck is one of just a few online lenders that offer a line of credit; other lenders such as Prosper, LendingClub and Smartbiz offer term loans.
[MORE: Compare which loans make most sense for your small business]
OnDeck line of credit
OnDeck, launched in 2007, is known for its small-business term loans, which range from $5,000 to $250,000 and are repaid over three to 24 months. But the company also offers a business line of credit of up to $20,000, which is better suited for handling unexpected expenses and short-term working-capital needs.
To qualify, your company must have been in business at least one year, have a minimum of $200,000 in revenue, and have at least one owner with a personal credit score of at least 600. The application process should only take 10 minutes or so, according to OnDeck's website.
Once approved, you can start withdrawing money from the line of credit as needed. The money you borrow is repaid automatically each week from your business bank account, so you don't have to worry about missing payments. You'll repay your borrowings over six months, and because the line is revolving, your available funds increase as you pay down your balance.
This isn't free money, of course: OnDeck's line of credit carries an annual percentage rate (APR) of 29.99% to 49%, depending on the strength of your business and your personal credit score. The company also charges a $20 monthly maintenance fee, although this fee is waived for your first six months if you draw $5,000 or more within one week of opening your credit line.
"It's quick money," says David Sussman, CEO of business consulting company Valcor Worldwide, so business owners can "invest into payroll, expansion or working capital for whatever they need."
But, he cautions, OnDeck's products should only be used for short-term needs because of their high interest costs.
"If you don't see yourself paying it back in a short-term period, it can be very expensive and eat away at any margins that you as a business owner have."
Business credit cards
A business credit card is a revolving line of credit, which means you can continuously borrow and repay the card as you wish, as long as you don't exceed the card's spending limit. You may be able to get a credit limit as high as $50,000 to $100,000, although your actual limit will depend on your credit score and annual revenue.
Business credit cards offer a few key advantages over OnDeck's line of credit. You can expect a lower interest rate, as they typically carry an APR of 12.9% to 24.9%. Your rate will depend heavily on your personal credit score.
Some cards even offer 0% interest on purchases for the first year you have the card, which is like having an interest-free loan for a year.
"That's basically using the bank's money for free," Sussman says.
You may also earn rewards for spending that is tailored toward businesses, such as cash back on purchases at office supply stores or on Internet and cable. Some cards may even offer a sign-up bonus if you spend a certain amount of money after opening the account; for example, spending $5,000 in the first six months nets you $500 in rewards.
Other potential benefits include detailed monthly expense tracking (which can make doing taxes easier), zero liability on fraudulent purchases and travel accident insurance.
Here are the drawbacks with a business credit card: You'll need an excellent credit score (720 or higher) to get the best deal. Annual fees are common and range from $59 to $95 per year, although the fee might be waived the first year. If you miss any of your monthly payments (typically 2% to 3% of the outstanding balance), it can trigger a higher penalty interest rate (29.9% APR or higher), which can also have a negative effect on your business and personal credit scores.
The verdict
If you're a small-business owner with a great personal credit score, business credit cards are probably the better option. You can get a lower rate and benefits such as rewards, 0% interest promotions, sign-up bonuses and security features. Those with poor credit, previous bankruptcies or a lot of credit card debt may fare better with OnDeck's line of credit.
Keep in mind that both will require a personal guarantee, which means your personal assets are at risk if you fail to repay the debt, even if your business operates as a corporation or a limited liability company. Make sure to read the terms carefully before signing off on any small-business loan or line of credit.
| | | |
| --- | --- | --- |
| | OnDeck line of credit | Business credit cards |
| Credit limit | Up to $20,000 | $5,000 to $100,000 |
| Cost of funds | 29.99% to 40% APR | 12.9% to 24.9% APR |
| Qualifications  | 1+ year in business, at least $200,000 annual revenue, one owner with 600+ personal    credit score | Need an excellent personal credit score for the best deals (720+), strong annual revenue |
| Personal guarantee required? | Yes | Yes |
| Pros | Easy and fast approval, automatic payments | Higher credit limit, rewards, 0% interest promotions, sign-up bonus, travel accident protection, zero liability protection |
| Cons | Lower credit limit, higher   interest costs, monthly maintenance fee | Annuals fees, late payment fees and penalty interest rate |
| Best used for | Working capital or short-term investments under $20,000 if  you don't have a great    personal credit score | Working capital and ongoing expenses for those with a great personal credit score |
Steve Nicastro is a staff writer at NerdWallet, a personal finance website. Email:Steven.N@nerdwallet.com. Twitter: @StevenNicastro.
Image via iStock.
Topics: Small Business, Small Business Economic Report, Valcor in the News, , @ValcorWorldwide, business credit cards, Credit Cards, David Sussman, line of credit, Nerd Wallet, OnDeck, small business loans, Steven Nicastro, Valcor