Perfect Real Estate Options for Small Businesses
As today's business world becomes more competitive than ever, small business owners, startups and entrepreneurs are having to rethink certain strategies, including how to approach various real estate options when looking for a store of office to start out in. Whereas decades ago a small business owner looked to purchase a building or other property with plans to spend many years there, the business world of today has changed dramatically. Whether it's having higher expenses than in years past or the possible need to relocate at a future date, there are a variety of perfect real estate options to help small businesses. Here's a look at a few ways to cut costs and get the best option for your growing company.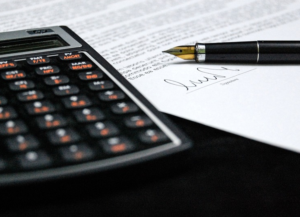 Sublet Office Space
For businesses that have grown so much they need additional office space, a great way to avoid extra bills and pay much lower rent each month is to sublet office space. A great option for a business that needs to cut costs on a piece of commercial property, subletting can lessen the impact a fluctuating economy can have on a small business.
Invest in Industrial Space
For most small businesses, it's a given that they assume they will need to purchase commercial real estate. However, if working with a real estate company that has experience dealing with the issues small businesses face, they may find it is much wiser to invest in industrial space. Although it may not be move-in ready and require a bit more work to get ready, the biggest advantage with this option involves cost. Since this type of real estate is used for many different purposes, real estate agents are eager to close deals with most clients who express interest. As a result, brokers and leasing agents are very flexible when negotiating lease and mortgage terms.
Work With the SBA and Other Lenders
For great financing options, small businesses have a hard time beating the loans offered by the Small Business Administration. One of the most popular is known as the 7(a) Loan, which is very good for business owners who are just starting out. With this loan, business owners need a down payment of only 10 percent of the loan's value, and also have the option of low-cost repayment options if they want to pay off the loan early. Perfect for young companies with cash constraints, it allows a business to purchase property it may otherwise might not have been able to obtain.
Other types of loans do exist and Valcor's portfolio of partner lenders can provide access to financing.
Contact Valcor today for more details.
By exploring these various options, most small businesses should be able to find the property they have always wanted, allowing them to follow their dreams and have years of success.
Topics: Economy, Small Business Economic Report, , building, Business, company, real estate